Forty years ago, I had the chance of a lifetime.
As a young reporter covering automotive trends for the Detroit News, I was invited on a European tour to meet with executives from the auto industry.
During a stop in Brussels, I rented a Renault Fuego — she was a beauty! — that drove like a dream. I took the Fuego onto Germany's Autobahn (famous for having no speed limits) and hit the gas. Whenever the turbo kicked in, I'd get a rush of adrenalin.
As soon as I returned to the States, I bought myself a turbocharged car of my own.
Now, I'm not writing today to sell you a car. But I do want to talk today about how companies take existing technologies and "turbocharge" them for better performance…
And that's exactly what's happening with a technology I believe has enormous profit potential.
An Immersive Future
You've seen this technology in the headlines plenty of times. In fact, its name has become something of a buzzword lately.
Before I reveal it, though, let me describe it to you.
Imagine a highly immersive experience inside a virtual world, one that uses three-dimensional images to make it seem like you're actually there.
Inside this world, you can do almost anything — socialize with friends, shop for the latest fashions, even sit front row at a rock concert. And because it's built on an open platform, every other virtual world can connect to yours. What's more, you can access it from virtually anywhere — a computer, a gaming console, even your smartphone.
According to Citibank, the number of users enjoying this technology could reach around five billion by the end of the decade, creating a market worth as much as $13 trillion.
Have you figured out what technology I'm referring to?
Welcome to the Metaverse
I'm talking about the Metaverse.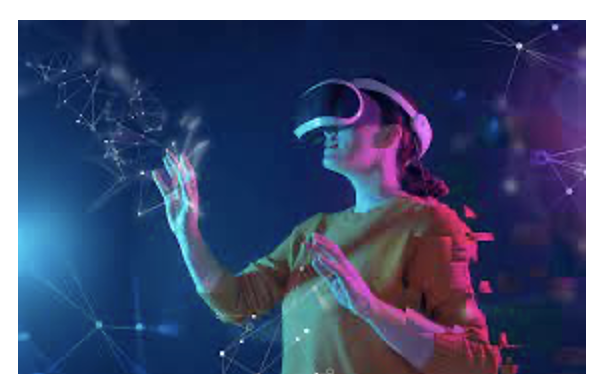 As I mentioned, this technology isn't new. It's been marketed for years as the future.
The thing is, despite massive hype, the Metaverse hasn't taken off yet. Issues ranging from privacy concerns to technical challenges to a lack of a clear definition (what exactly is it for?) have kept the Metaverse from becoming widely adopted.
But that may soon change. You see, another rapidly-growing technology is "turbocharging" the Metaverse…
A technology that promises to make the creation and customization of Metaverse worlds and content faster and easier. And it could enable those of us without specialized skills in the arts or coding to create Metaverse content ourselves.
Simply put, this technology could usher in the new-and-improved Metaverse, or what I like to call "Metaverse 2.0"…
New and Improved
The technology I'm referring to is Artificial Intelligence ("AI").
You see, the potential of the Metaverse depends largely on users' ability to create vast virtual worlds filled with interactive content. This is how you'll supposedly be able to shop 'til you drop or rock out at a concert from the comfort of your couch.
But creating even the simplest experience in a virtual world requires extensive coding and design manpower. Now, with the help of AI, this creation can be done automatically and almost instantaneously.
Additionally, AI can play a major role in keeping your Metaverse experience safe. Remember, privacy concerns are a legitimate issue. So is the threat of cyber-attacks. AI can potentially scan for and isolate these attacks and other malicious content.
So, how can we target AI's role in the Metaverse as investors? After all, there are nearly 15,000 AI-focused companies just in the U.S.
The thing is, only one is leading the charge…
From Humble Beginnings
It's a software company that, perhaps surprisingly, started out by failing.
You see, this company was founded to do video-game development. The problem was, the first game it created was a flop.
That's when its founders decided to change direction. Rather than design more games, they decided to further develop the tools they'd created to make their original game.
Make no mistake, though: These tools aren't simply for creating the next hit video game — far from it.
They'll also be used to create virtual content and experiences inside the Metaverse.
My Offer to You
Lest you think this is a fly-by-night operation, think again. The company behind this technology already works with top clients like Apple (AAPL) and Lockheed Martin (LMT).
It's also been on an acquisition spree recently, scooping up nearly half a dozen companies since 2021 and watching its earnings soar. In fact, according to data compiled by Investor's Business Daily, per-share profit growth for this company is forecasted to climb a whopping 237%.
Bottom line: This company could soon turbocharge the Metaverse and deliver its investors significant profits at the same time.
This company is a must-have for your portfolio. With that in mind, here's what I've done:
I've put together a detailed investment prospectus on this business, complete with the potential returns I believe investors can earn over the next three years. (Hint: these returns will significantly outperform the broader market.)
To gain access to it immediately, simply become a member of my premium service, Digital Fortunes. To learn more, click here »
FOR TREND TRADER PRO READERS ONLY
>>>>>>>>>> Learn more <<<<<<<<<<
Cheers and Good Investing,


Chief Investment Officer
Trend Trader Daily