The other day, my editor — we'll call him "Jim" — was telling me about a power struggle he's been facing at home.
You see, Jim likes to watch football. But his three-year-old son is obsessed with Disney movies. On Sundays, when the television goes on, a fight over the remote ensues.
A few weeks ago, though, all was calm in Jim's house. That's because a fast-growing technology made it so that Jim didn't have to argue with his son over what to watch. They could both enjoy the television at the same time.
Today, I'll tell you how it was possible, and how you can potentially profit from the technology behind it.
Two Markets Become One
The solution that brought Jim's household some harmony (for a few hours, anyway) was the combination of two major markets: sports and augmented/virtual reality.
Chances are, you're already familiar with sports. But perhaps you're not as familiar with augmented and virtual reality, technologies commonly referred to as AR/VR.
In a nutshell, AR is designed to superimpose digital elements onto the real world. VR, meanwhile, is an immersive experience that isolates users from the real world, typically with headphones or a headset.
It may seem like futuristic stuff. But make no mistake — the future is here.
According to Statista, revenue generated from the AR/VR market is projected to surpass $31 billion this year. And industries ranging from automotive to healthcare to real estate are quickly putting this technology to good use.
So is the world of sports...
Ever Noticed This?
AR/VR recently enabled Jim to enjoy his weekly football watching without a toddler tantrum (you'll find out exactly how in a bit).
But perhaps surprisingly, this technology's impact on sports isn't new. In fact, if you're under the age of 30, you probably don't know a world of sports without it.
Are you a football fan? This picture probably looks familiar: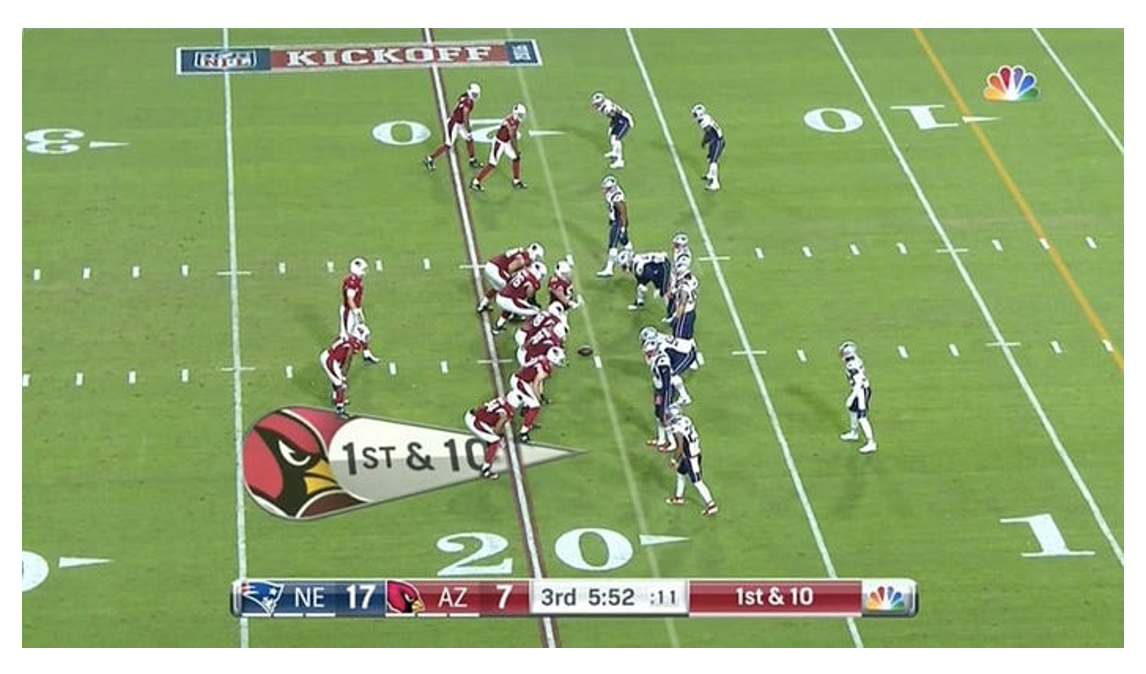 This is taken from a recent NFL game. Notice the graphic on the field that has a Cardinals logo next to "1st & 10"? How about that yellow line on the right side that indicates how far the offense must travel for a first down?
Those are both instances of AR technology.
Baseball fans, meanwhile, have gotten used to an AR strike zone: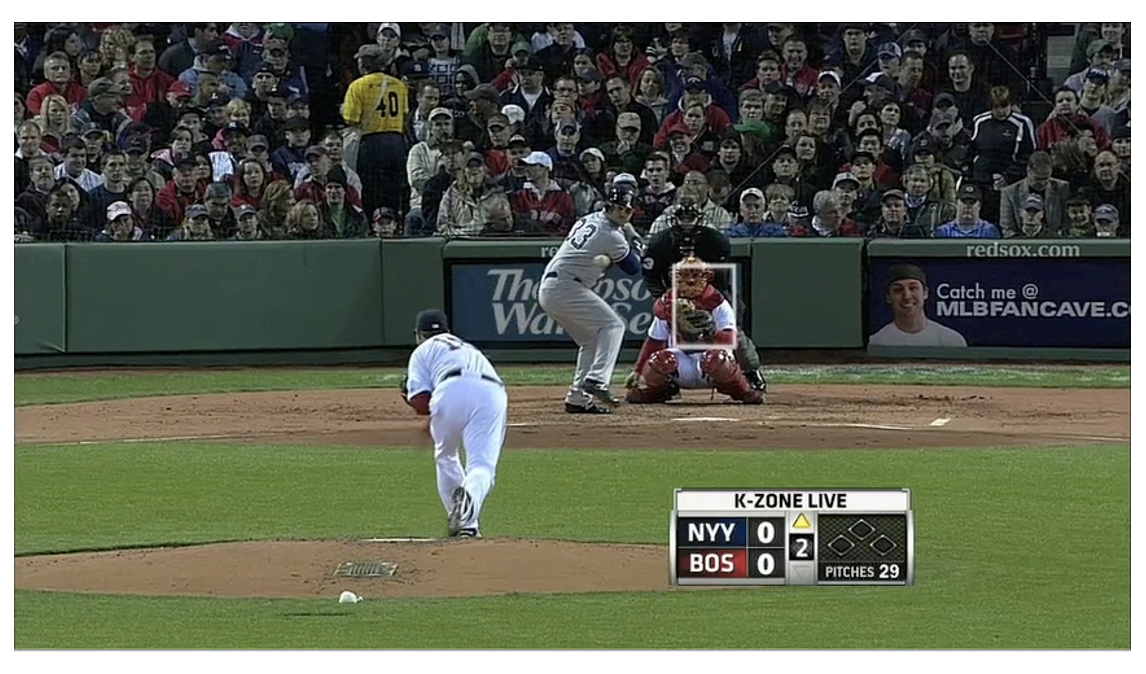 And hockey fans in the 1990s might remember FOX's use of AR to make the puck "glow" whenever it was passed or shot: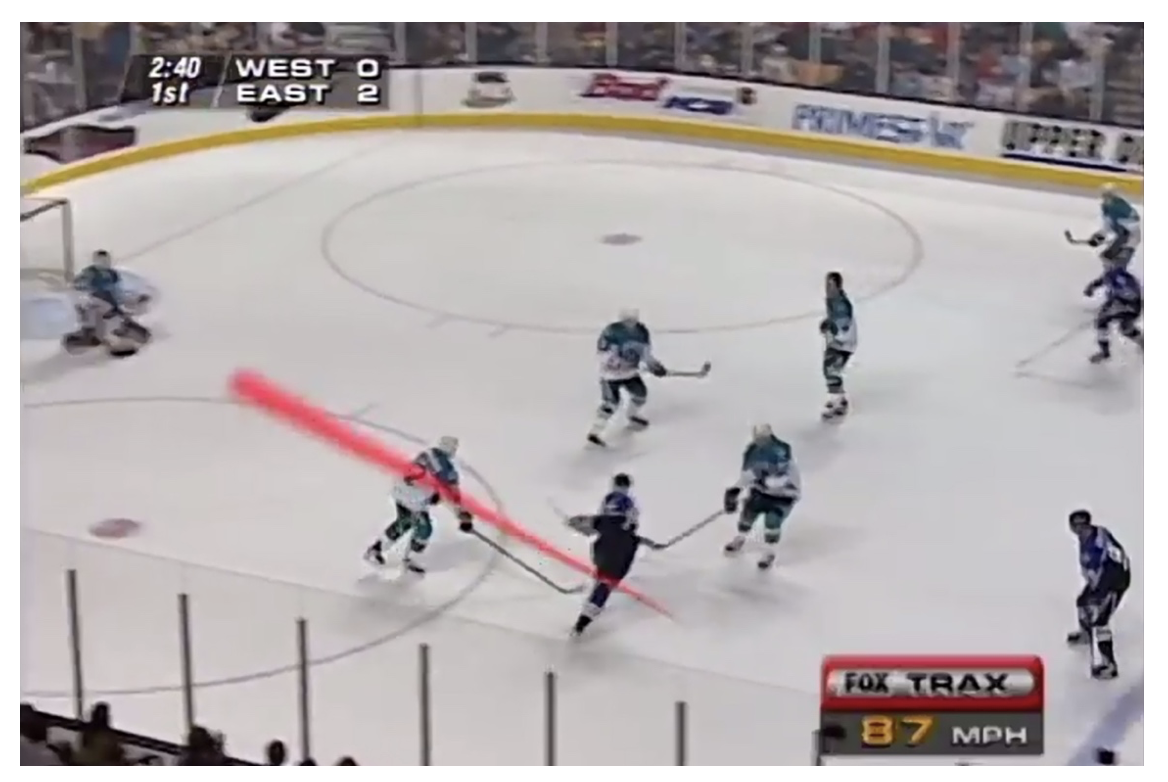 AR/VR has enhanced the TV viewing experience for years. And now, the technology is being brought to fans at the game, too.
Two years ago, the Carolina Panthers debuted an AR panther that leaped around Bank of America stadium, stopping briefly to tear down the opponent's flag (if you haven't seen this, click here — seriously, this is really cool).
And teams like the Los Angeles Rams and Minnesota Vikings offer VR experiences for fans. These enable them to roam around the stadium and view immersive videos and photos from games and events. Die-hard Vikings fans can even experience the "Viking Voyage."
AR/VR have been used to get fans excited about sports for years. And now, the kids are getting involved...
Tech for All Ages
On January 10, 2021, more than two million viewers tuned into the first-ever broadcast of an NFL game on kids network Nickelodeon.
To make it fun and innovative, the network added a dose of AR to the broadcast. There were googly eyes bulging out of helmets, animated slime cannons going off in the endzones whenever a team scored, and even popular cartoon character SpongeBob SquarePants poking his head out between the goal posts.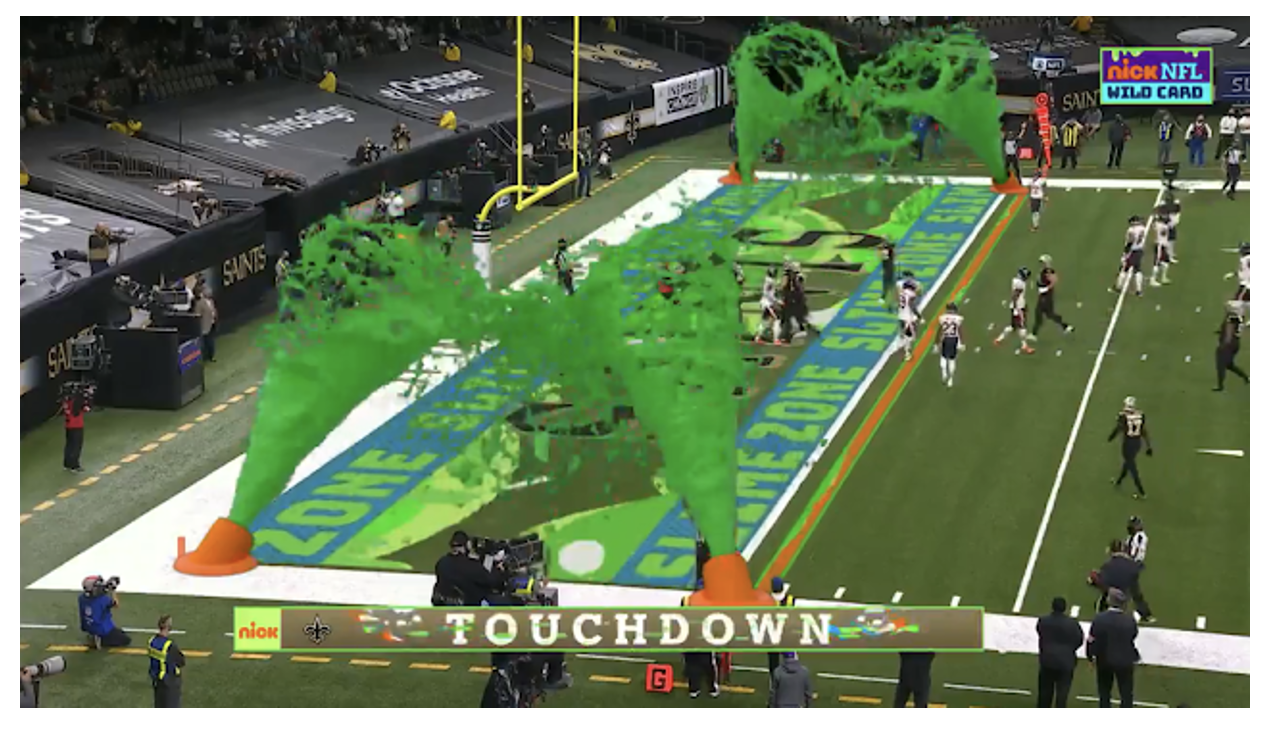 Then, a few weeks ago, Disney got in on the action. It featured an animated broadcast of the game between the Atlanta Falcons and the Jacksonville Jaguars...
Only this game was set inside the world of the hit movie franchise "Toy Story."
Toy-like representations of the players competed in a real-time, computer-animated version of the game. Toy Story characters like Woody, Buzz Lightyear, and Rex watched from the sidelines.
Every time a player in the real game caught a pass or ran the ball, animated players in the Toy Story game copied their movements. Each NFL player had a motion-tracking chip embedded into their gear that enabled their animated counterpart to move like they did.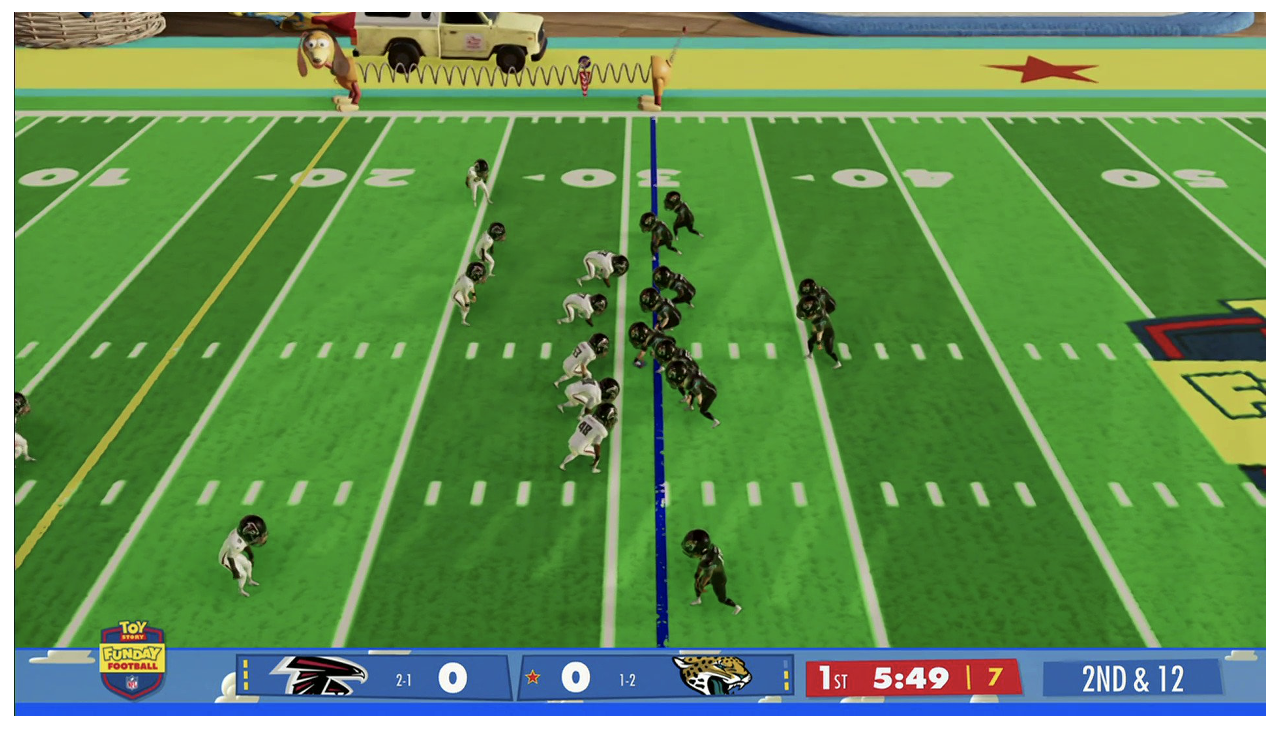 In case you're wondering, this was how Jim and his son were able to watch television peacefully. And there could be more days like this to come.
Next February, Nickelodeon will feature an alternative broadcast of Super Bowl LVIII, complete with on-the-field action and, you guessed it, plenty of AR fun.
A Premium Opportunity
As you can see, AR/VR is finding its way into a number of industries, including sports.
Unfortunately, a lot of companies at the forefront of these technologies are privately-held, meaning investors like us can't access them.
However, one company that's hyper-focused on AR/VR is one we can invest in. It's an opportunity I'm saving for my Pro readers, so make sure you're one of them.
FOR TREND TRADER PRO READERS ONLY
>>>>>>>>>> Learn more <<<<<<<<<<
Cheers and Good Investing,


Chief Investment Officer
Trend Trader Daily